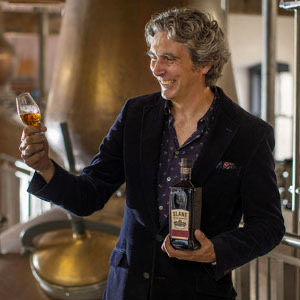 Is it groundbreaking or headed for infamy? The hosts sample several new products made with controversial (or, perhaps, objectionable) ingredients and flavors and assess the mainstream potential for each. This episode also features an interview with Alex Conyngham, the co-founder of Slane Irish Whiskey, who discussed the duality of building a modern brand that's rooted in tradition.
0:33: Who Needs Ray? She Is The Champion, My Friends. Leggo My Eggo (Or Not). Cannabis & Kava

. – With Ray on vacation, John took the reins, Jacqui spoke about her camogie skills and Melissa shared notes on recent and highly informative episodes of Community Call. They also sipped on some breakfast-inspired booze ("a real wallop to the ol' system"), munched on seaweed salad and discussed how kava might follow in the footsteps of another controversial ingredient.

24:45: Interview: Alex Conyngham, Co-Founder, Slane Irish Whiskey

– Conyngham met with Taste Radio editor Ray Latif at spirits convention Tales of the Cocktail, held in July, and spoke about the development of Slane, which has emerged as a brand that lives at the intersection of music, sustainable farming and premium liquid, and how he communicates that positioning within the competitive landscape for Irish whiskey.
Slane Irish Whiskey, Eggo, Genius Juice, Atlantic Sea Farms, Kooshy, Bennu