TASTE RADIO EPISODE - November 28, 2023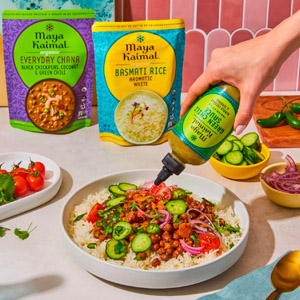 Maya Kaimal, the founder and Chief Culinary and Creative Officer of Maya Kaimal Foods, a groundbreaking brand of Indian-inspired sauces, condiments and ready-to-eat dishes, spoke about how her company operates and innovates at the intersection of data, trends and retailer needs, aligning with an investor that could support her vision; and what she's learned about hiring the right – and wrong – people.
SUBSCRIBE NOW!
Get notified about new episodes and other special features.
GET INVOLVED WITH TASTE RADIO
Sponsor the Food and Beverage Industry's Top Podcast
Reach established brands and rising stars by sponsoring the industry podcast focused on stories about innovation, brand building, production, distribution and scale. Our audience is full of founders and decision makers in the natural food, beverage, and beer industries. If you are a supplier, investor, services provider, retailer or distributor talk to us about sponsoring Taste Radio.