TASTE RADIO EPISODE - August 16, 2022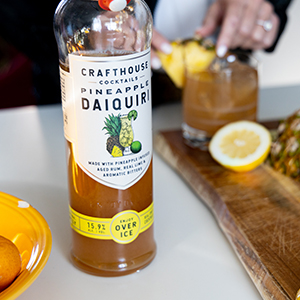 Charles Joly, an acclaimed mixologist and co-founder of pioneering RTD cocktail maker Crafthouse Cocktails, discussed how the brand has distinguished itself via quality, consistency and variety, the impact of his experience and reputation in its development and how focusing on taste helped establish and cement the company's relationships with retail buyers.
SUBSCRIBE NOW!
Get notified about new episodes and other special features.
GET INVOLVED WITH TASTE RADIO
Sponsor the Food and Beverage Industry's Top Podcast
Reach established brands and rising stars by sponsoring the industry podcast focused on stories about innovation, brand building, production, distribution and scale. Our audience is full of founders and decision makers in the natural food, beverage, and beer industries. If you are a supplier, investor, services provider, retailer or distributor talk to us about sponsoring Taste Radio.