TASTE RADIO EPISODE 240 - March 2, 2021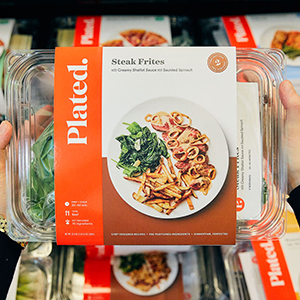 Nick Taranto, the co-founder of pioneering meal kid company Plated and beer alternative brand HOP WTR, spoke about why storytelling is the key to any successful company, how his experience in the Marines and at Harvard Business School influenced his perspective as an entrepreneur and why he's bullish on Bitcoin and sober-curious lifestyles.
SUBSCRIBE NOW!
Get notified about new episodes and other special features.
GET INVOLVED WITH TASTE RADIO
Sponsor the Food and Beverage Industry's Top Podcast
Reach established brands and rising stars by sponsoring the industry podcast focused on stories about innovation, brand building, production, distribution and scale. Our audience is full of founders and decision makers in the natural food, beverage, and beer industries. If you are a supplier, investor, services provider, retailer or distributor talk to us about sponsoring Taste Radio.