TASTE RADIO EPISODE - November 30, 2021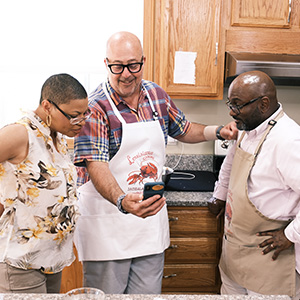 Award-winning television host, chef and writer Andrew Zimmern joined us for an expansive conversation about his new TV series "Family Dinner," why he has an affinity for certain CPG brands, his belief that believes elitism is hampering solutions to issues of food accessibility and affordability and his position that GMOs – applied within reason – continue to play an important role in the food system.
SUBSCRIBE NOW!
Get notified about new episodes and other special features.
GET INVOLVED WITH TASTE RADIO
Sponsor the Food and Beverage Industry's Top Podcast
Reach established brands and rising stars by sponsoring the industry podcast focused on stories about innovation, brand building, production, distribution and scale. Our audience is full of founders and decision makers in the natural food, beverage, and beer industries. If you are a supplier, investor, services provider, retailer or distributor talk to us about sponsoring Taste Radio.