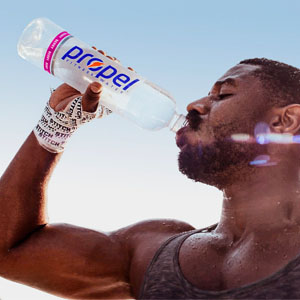 At what stage of development should brands consider aligning with a celebrity or athlete? How can companies assess the potential value and impact of those partnerships? The hosts shared their perspective on both topics, and also spoke about why niche brands might need to reconsider certain positioning and packaging callouts that have them collectively scratching their heads.
0:43: A Swift Dip In Your Bank Account. Ray Seafallon. We're Coneheads. An NSFW Bev?

– John explained why Taylor Swift's concert tour left a hole in his wallet, before the hosts highlighted

an opportunity for BevNET Live attendees to meet one-on-one with buyers from major retailers

, including Sprouts, and discussed the recently announced partnership between Health-Ade and Ryan Seacrest. They also spoke about what CPG founders might learn from the movie "Air," the connection between Muddy Bites and muffin tops, whether #steviafree might be a trending term, Jacqui's "lovelife" and an NA beer/Netflix collaboration.   
Health-Ade, Propel, Barcode, Yesly, Utz, Mike's Hot Honey, Jarritos, Plezi, Muddy Bites, Vina, De La Calle, Love Life, Neuro, Dune, Vital Proteins, Athletic Brewing, Budweiser, Keystone, Michelob, Zima