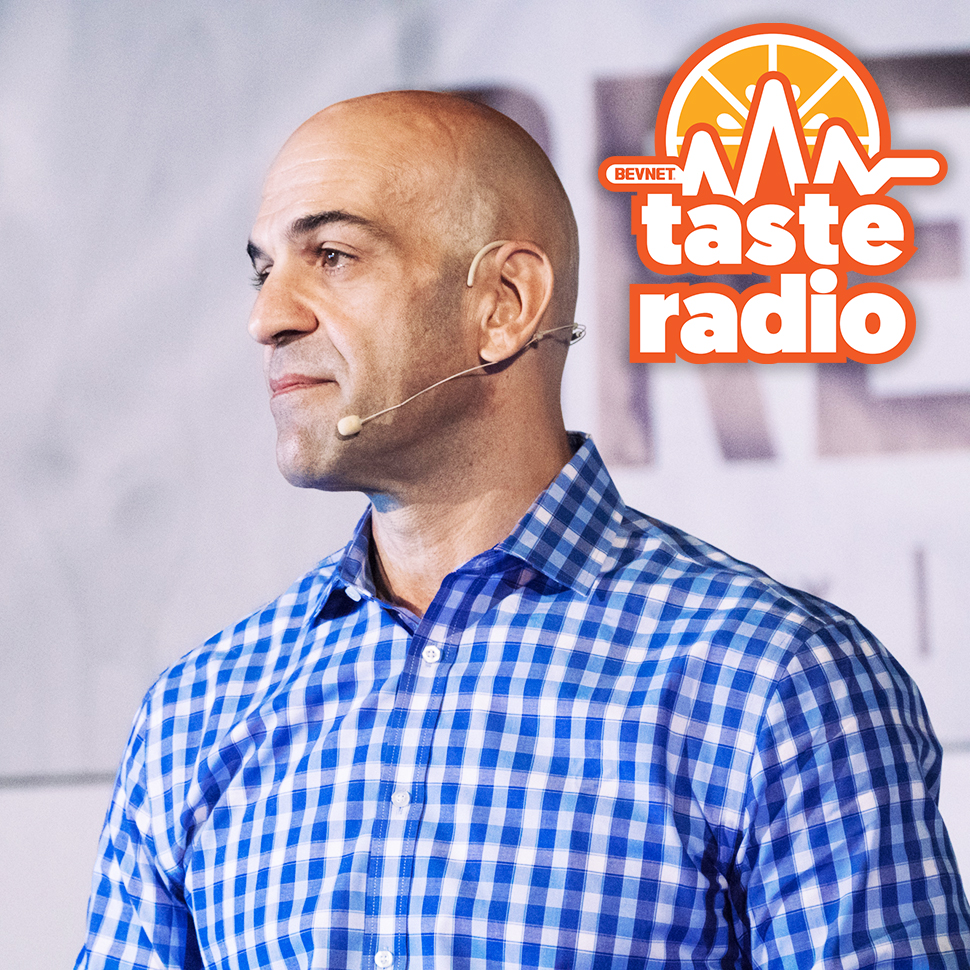 On this week's episode of Taste Radio, BevNET CEO John Craven joins Brewbound editor Chris Furnari for a conversation with Andy Thomas, CEO of the Craft Brew Alliance. As the head of one of the largest craft beer companies in the U.S., Thomas oversees a portfolio that includes Kona, Widmer, Redhook and others. During his segment, Thomas shares insight into topics such as the commercial evolution of the category, the importance of being patient with innovations (and where to find the inspiration to fuel them), and how the proliferation of small craft breweries is challenging companies to cultivate stronger, more unique brand identities.
Also in this episode: BevNET staff writer Brad Avery asks: "why is this a thing?" of the colonial-era fermented drink switchel; an interview with author and cook Michael Ruhlman; and another edition of Elevator Talk, with featured guest L.A. McCrae, founder and chief visionary officer of North Carolina-based Black Star Line Brewing.
| | |
| --- | --- |
|   | 0:00 – Into with hosts Mike Schneider, Jon Landis and John Craven. Mike fills in for Ray "on vacay" Latif. Mike asks Landis and Craven what they have been drinking. Landis is loving Farmer Willies ginger beer and Craven is on the West Coast drinking growlers of Health Aid and Revive kombucha. |
|   | 3:44 – Interview: Andy Thomas, CEO, Craft Brew Alliance. John Craven and Chris Furnari sit down with Andy Thomas, CEO of Craft Brew Alliance to chat about Andy's background in the beer industry, evolution of trends in the category, how brands chase these trends and the need for patience and the importance of innovation, where to look for it and how it differs from industry to brand. Thomas who believes "a brand is a function of the message and the product", touches on creating more unique brand identity in an ever growing space. |
|   | 30:08 – Why Is This A Thing?: Jon Landis sits down with Brad Avery to discuss whether or not switchel can make its move into the mainstream. Switchel has been on the bleeding edge for a couple years now, with the launch of a couple new carbonated varieties from Cide Road and Up Mountain. The pair explain what switchel is, where it fits into the beverage industry and whether it can gain traction. |
|   | 40:27 – Interview: Michael Ruhlman, Author. Carol Ortenberg and Mike Schneider interview Michael Ruhlman at NOSH Live Summer 2017 to discuss the direction of America's grocery store. The trio talk changes in consumer trends, the prepared food trend and how "we are eating more meals at home but not cooking them" and what producers are doing to encourage food preparation. Michael discusses changing snacking habits and the "fat is bad" phenomenon and his predictions for the grocery store. |
|   | 58:05 – Elevator Talk: LA Adisa McCrae, Founder, CVO, Brew Creative, Black Star Line Brewing. Black Star Line Brewing is excited to host the first Black Brewers Gathering and LA is geeking out on CBD oil infused beers. |
Farmer Willies, Health-Aid, Revive Kombucha, Craft Brew Alliance, Cide Road, Up Mountain, Black Star Line Brewing
Editor's note: In the midst of recording Thomas' interview during last month's Brewbound Session in New York City, we mistakenly referred to Craft Brew Alliance as the "second-largest publicly traded beer company in the U.S." We of course meant the second-largest craft beer company" and blame the welcome reception beers for our gaffe.