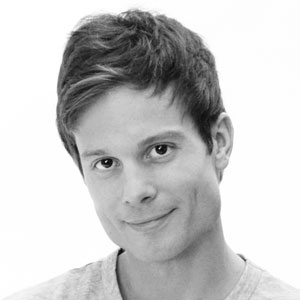 Even as one of the pioneers of the super-premium coffee set often referred to as "third-wave," Blue Bottle founder James Freeman says he was never interested in being ahead of the curve. For Freeman, creating an innovative and lasting brand is "about working on the negative space."
Joining Taste Radio for a conversation in this week's episode, Freeman explained how Blue Bottle has built a unique platform differentiated by ultra high quality products and service by  "figuring out what is there and shouldn't [be] rather than figuring out is not there and should be there." The strategy has attracted a loyal consumer base, as well as a powerful strategic partner in Nestlé , which last year acquired a majority stake in the company for a reported $500 million.
Listen to our full-length interview with Freeman, who also discussed the origins and development of Blue Bottle, his perspective on the premiumization of coffee and his vision for the future of the company.
Also included in this episode: a conversation with Jesse Merrill, who's attempting to change the perception of cottage cheese with innovative and fast-growing brand Good Culture. Merrill explained the company's approach to creating an elevated consumption experience, detailed the two core values that guide its innovation strategy and discussed why he believes in an attitude vs. aptitude hiring process. And in the latest edition of Elevator Talk, we spoke with Melissa Mutterspaugh, the founder of Mountain Mel's,  a maker of medicinal herbal teas formulated for holistic health and well-being.
| | |
| --- | --- |
| | 2:02: NOSHing Live: On location at NOSH Live Summer 2018, the hosts discuss products and presentations featured at the event. |
| | 10:05: Interview: James Freeman, Founder, Blue Bottle Coffee — Freeman spoke with BevNET assistant editor Martín Caballero about the remarkable journey of third-wave coffee roaster and retailer  Blue Bottle Coffee. Freeman discussed the company's business and innovation strategy, Starbucks' influence on the coffee business; why he believes "enthusiasm is infectious," and his dream to "drive across the U.S. and never stop for an inadequate coffee." |
| | 37:16: Interview: Jesse Merrill, CEO/Co-Founder, Good Culture —  In an interview with Project NOSH editor Carol Ortenberg, Merrill spoke about how the Good Culture has attempted to change the perception of cottage cheese by creating an elevated consumption experience, the two core values that guide its innovation strategy and why he believes in an attitude vs. aptitude hiring process. |
| | 1:02:20: Elevator Talk: Melissa Mutterspaugh, Owner, Mountain Mel's — Mountain Mel's is a maker of medicinal herbal teas formulated for holistic health and well-being. From mental clarity and stress relief to digestion and immunity, each variety of the brand's loose leaf teas is designed for a specific function. We spoke with Mutterspaugh about the mission and growth strategy for her budding brand. |
Bohana, Highland Farm Foods, Rind Snacks, Watermelon Road, Peeled Snacks, Athletic Brewing Co., Blue Bottle Coffee, Peet's Coffee, Starbucks, Activate Drinks, Good Culture, Mountain Mel's