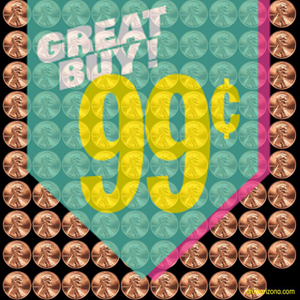 The first thing you'll notice about AriZona co-founder Don Vultaggio's office is that it's immense. We're talking the size of an average apartment and fashioned with old-school sensibilities; think lots of wood, marble and leather. The second thing you'll notice is the commercial kitchen to the left of the entrance, conveniently staffed by a private chef. The grandeur and amenities are to be expected for the office of a billionaire and one of the richest people in the world.
After a few minutes of conversation with Vultaggio, however, it is easy to envision him being just as comfortable in his first office at a beer distribution company that serviced some of the grittiest neighborhoods of Brooklyn. He cut his teeth in that rough-and-tumble world, whose inhabitants are bonded by blood, sweat and tears. And in an interview included in this episode, he explained why AriZona's success and business principles are directly tied to his early career experiences.
"Work hard and be consistent," he said. "And consistency is hard to do, because it means you've got to be disciplined in a direction. And you can't give up. Because there are things that [are] successful today that we had to dig deep for."
In the following interview, Vultaggio, flanked by his two sons and AriZona co-owners Wesley and Spencer, retraced his steps from his early days as a beer distributor to the development and continuing rise of AriZona, including why he views the tea brand as "an accident." He also discussed how the company has maintained its iconic 99 cent pricing model for 26 years, why he views AriZona as "one big incubator," the importance of over-delivering on promises, and why running a business means handling all kinds of problems, even if it means mopping up blood.
3:07: Interview: Don Vultaggio, Co-Founder/Chairman, AriZona; Wesley & Spencer Vultaggio, Co-Owners, AriZona

—

BevNET Managing Editor Ray Latif met with Don Vultaggio and his sons Wesley, AriZona's chief creative officer, and Spencer, its CMO, at AriZona HQ on Long Island for a wide-ranging interview that covered the past, present and future of the company. Among topics of conversation: how AriZona's focus on building efficiencies into its business model has separated it from the competition, why despite never adopting a traditional marketing strategy, the brand's "cultural relevance is stronger than ever," and the company's approach to investing in better-for-you beverages. Don also explained why AriZona "is built to sell drinks, not to sell the business" and how his relationship with golf legend and AriZona partner Jack Nicklaus taught him the value of over-delivering on promises.