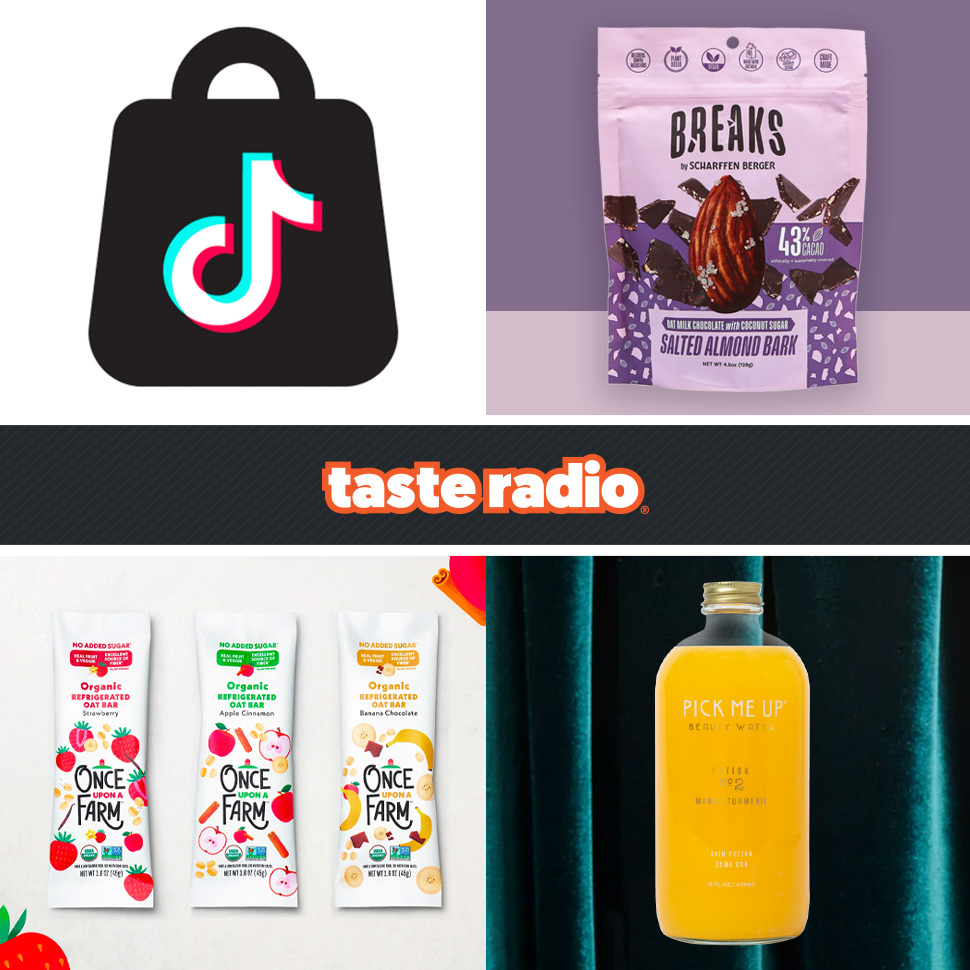 The hosts discussed TikTok's announcement that it will make its Shop feature available to all of its 150 million U.S. users and ways that it may benefit CPG brands, and also spoke about the challenge of marketing kids' brands and why some excel while most fade away. They also riffed on several notable products, including beauty-centric beverages, snackable chocolate and Indian-inspired dips.
0:34: Shaving Tools And Sham-Wows? The Algorithm Is Off. Eat The Tea. It's Boston Round, Ray.

— On location at BevNET's San Diego office, the hosts chatted why some social media platforms are great at retargeting but may not understand their users as well as they should. They also discussed Eat The Change's decision to discontinue its mushroom jerky line and why Annie's has been one of the few entrepreneurial brands that has found success marketing kids' products. They wrap up by sipping on better-for-you sodas and functional libations and evaluating a legacy chocolate brand's new brand extension.
AriZona Beverages, Snake River Farms, Eat The Change, Just Ice Tea, Halfday Tea, Honest Kids, Annie's, Once Upon A Farm, Uncrustables, Saint James Iced Tea, Fresh Fizz, Suja, Pick Me Up Potions, Aaji's, Niramaya, Tabu Chocolate, Scharffen Berger, Lea & Perrins