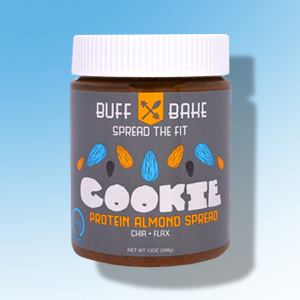 In this week's episode, we're joined by Ashley Rogers, the founder and CEO of Spudsy, a fast-growing brand of sweet potato-based snacks. A serial entrepreneur, Rogers cut her teeth in the food business as the founder of an ahead-of-its-time meal kit company and is also the co-founder of protein-centric food brand Buff Bake. 
As part of our conversation, Rogers discussed how she has applied lessons from her first two businesses to the development of Spudsy, and spoke about the critical importance of velocity, thoughtful distribution, co-packer relationships and reliable business partners.
0:38: The Wind Up And The Pitch, A Coffee Break And Why Trix Are Not For Mike

— The show opened with a reminder about next week's Pitch Slam 8 and New Beverage Showdown 19 competitions and praise for the nearly 200 brands combined that applied. The hosts also discussed elements of the upcoming BevNET and NOSH Virtually Live events, including

"investor speed dating,"

breakout sessions and more. Later, BevNET staff reporter Brad Avery discussed his recent article about how some coffee brands are pivoting during the pandemic and Mike shared some quirky stories about his childhood.

14:06: Interview: Ashley Rogers, Founder/CEO, Spudsy

— Rogers spoke with Taste Radio editor Ray Latif about growing up in an entrepreneurial household, how cocktail waitressing in Las Vegas led to the launch of her first company and how identifying white space in the nut butter category led to the  development of her second brand, Buff Bake. She also explained why she should have turned down distribution and retail placement for the products, why she has some regret about the brand's name and the dangers of an unreliable production partner. Later, she discussed the inspiration behind Spudsy, the remarkable story about how she found and partnered with a co-packer, why she is more thoughtful about retailer relationships than she had been with Buff Bake and how outsourced staff has supported Spudsy's rapid growth.
Spudsy, Joyride Coffee, Lean Box LV, Buff Bake, Nuts 'N More, Snowing in Space, Trix