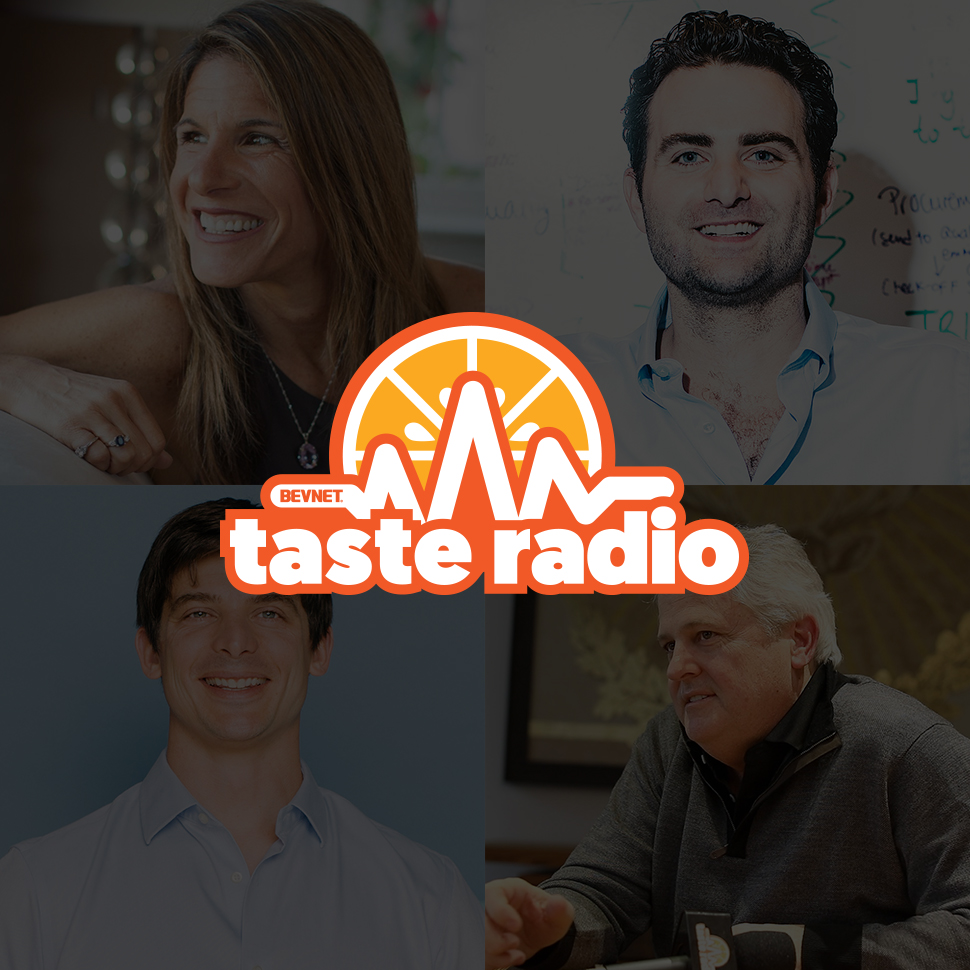 Nothing says 4th of July like BBQ, fireworks and a special edition of Taste Radio. In this episode we highlight the insights and business lessons from four remarkable leaders who joined us on the podcast in the first half of 2018: JUST founder and CEO Josh Tetrick offered his take on systemic problems within the current food system and the singular operating principle that drives JUST's mission. REBBL CEO Sheryl O'Loughlin spoke about the role of empathy and compassion in building successful teams and relationships, and why expressing vulnerability is a critical component of leadership. We also listened as Jagermeister CEO Jeff Popkin explained the importance of being authentic and transparent with consumers, and RXBAR co-founder and CEO Peter Rahal discussed the steps leading up to a major turning point for the brand — one that is often credited for its remarkable success.
2:11: You've Got Mail — The hosts respond to emails sent in by Taste Radio listeners and answer questions about upcycling food waste and working with manufacturing/co-packing partners.

9:50: Josh Tetrick, Founder/CEO, JUST — Formerly known as Hampton Creek, JUST merges biotechnology and plant-based ingredients to create environmentally friendly foods, and is best known for its vegan mayo and cookie dough. The company recently introduced a vegan scrambled egg product and is currently working on lab-grown and plant-based meat. Tetrick originally joined us in

Episode 95

.

20:18: Sheryl O'Loughlin, CEO, REBBL — Throughout her 25-year career as an entrepreneur and executive, O'Loughlin has been known a passionate leader with a deep commitment to social responsibility. Prior to joining REBBL, she led Clif Bar as its CEO for nearly 10 years and later co-founded and helmed organic baby food company Plum Organics. O'Loughlin was originally featured in

Episode 97

.

30:35: Jeff Popkin, CEO, Mast-Jagermeister — With over two decades of experience in the beverage business, Popkin has been at the forefront of several emerging drink trends having held key leadership roles at Red Bull and Vita Coco. Popkin, who was originally featured in

Episode 102

, is currently the CEO of Mast-Jaegermeister U.S.

35:52: Peter Rahal, Co-Founder/CEO, RXBAR — Launched in 2013, RxBar quickly became one of the fastest growing nutrition bar brands in the US, with net sales of approximately $120 million in 2017.  RXBAR was famously acquired last year by the Kellogg Co. for $600 million. Rahal originally joined us in

Episode 109

.
WTRMLN WTR, Misfit Juicery, JUST, REBBL, Clif Bar, Plum Organics, Jagermeister, Red Bull, Vita Coco, RXBAR